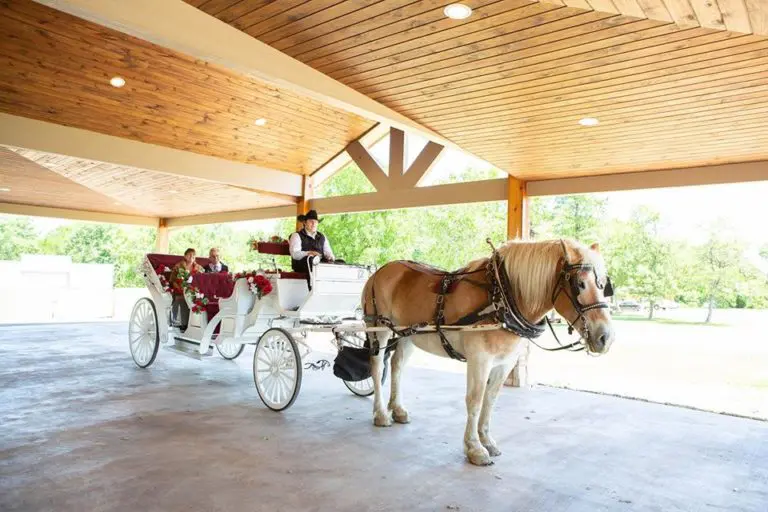 The large Porte Cochère at the front entrance of the Stone Hall for guest drop-off
The indoor accommodations at Ambrosia Crossing feature a large porte cochère at the front entrance of the Stone Hall for guest drop-off; a valet parking service would be a pleasing touch for any event but could be invaluable in bad weather.
Entry through a large wooden door reveals a spacious foyer with dramatic rock walls and arches framing the main room. A baby grand piano tucked away in the corner beckons all musicians for a classical refrain. ADA compliant restrooms are equipped with two toilet stalls for both men and women and are located off the entry foyer. As you pass through the foyer into the main hall, natural granite counters top the solid wood custom cabinetry in the food and bar service areas.
The serving areas are separated from the food prep stations and a private service entrance. The hall itself will seat 220 guests for dinner with a dance floor. The prevalence of stone and beautiful antiques gives this facility an ambiance of timelessness.
An intimate rock alcove with windows facing the west makes a beautiful indoor ceremony site. Crosses inset within the rock walls adorn both ends of the hall, and an artistically designed Celtic style cross is etched into the concrete stained floor.
If you would like additional information to request pricing or book a tour, please complete the request form on our Pricing Page.